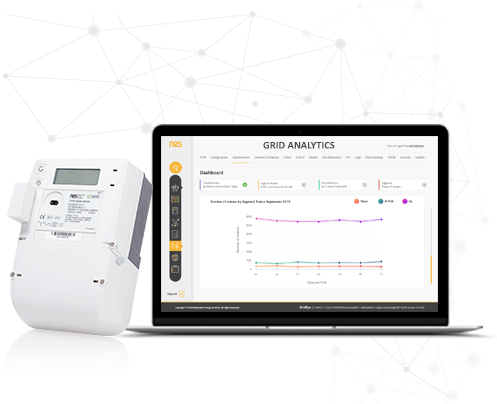 Grid Navigator & Grid Flow, both powered by Patagonia Energy Applications Platform, are smart grid analytics solutions that allow you to discover your low-voltage network infrastructure from the transformer to the meter sensing quality of supply to the customer and throughout the low-voltage grid.
When it comes to making key business and operations decisions, DSOs need to ensure that they have the full picture. Without all the facts, you cannot be sure that you're making the right decisions.
Where is your visibility of low-voltage network coming from?

Dedicated sensor deployments are expensive and static

Legacy DMS require perfect information to generate insight

Field-visits are expensive and detract from other work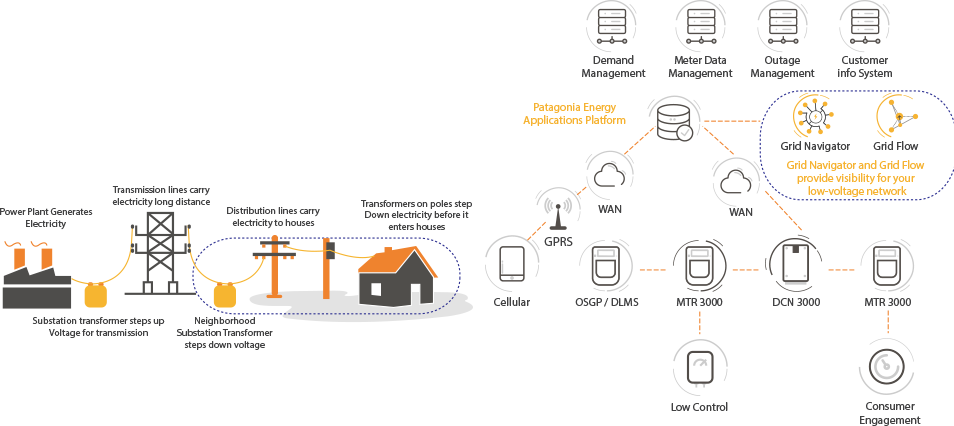 This is how Grid Navigator & Grid Flow can help

Share information with operational and business systems through APIs and with users through sophisticated GUIs

Use built-in "know-how" and develop your own apps to differentiate and innovate your services

Dynamically enable any meter to act as a sensor to improve power quality by providing voltage, power, phase, ripple and other smart grid analytics and measurements

Discover not only the low-voltage grid topology, but track changes and apply configuration control practices

Make use of distributed intelligence in the smart grid to process and act upon information autonomously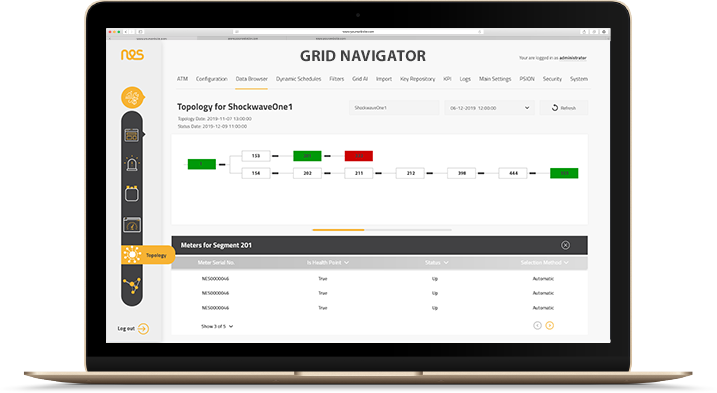 Grid Navigator
Discover your low-voltage grid topology and connectivity
Track changes in configuration over time
Understand the phase wiring across the low-voltage grid
Use patented technology only available through your OSGP deployment
Remove dependency on paper records and cumbersome schematics
Improve field-force usage
Identify changes which may have introduced faults
Expose topology information into other management tools
Grid Flow
Provide power flow models for each phase of the grid
Detect and alarm on phase imbalances within the low-voltage grid
Identify transformer under or over utilization
Identify meter mis-wiring
Record current and historic low-voltage grid parameters
Optimize use of low-voltage distribution assets
Improve health and safely
Avoid equipment failures and outages
Increase customer satisfaction
Improve regulatory compliance
Reduce the need for expensive sensors