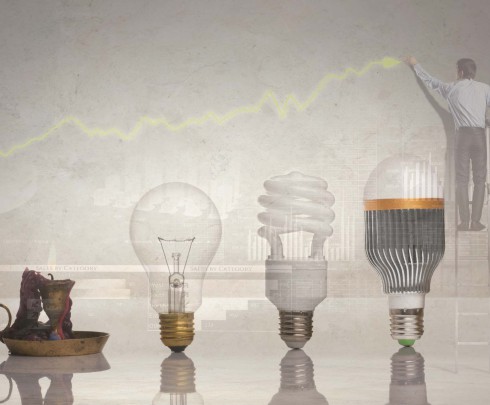 Introducing the fifth generation of smart meters: The NES story
Jun 08, 2022
Networked Energy Services (NES), originally part of Echelon, started its smart metering journey over 20-years ago. In 2001, NES participated in the first large-scale smart metering project with Enel in Italy, where more than 30 million smart meters were deployed. At this point, the smart metering evolution is well established, with hundreds of millions of smart meters being installed across Europe and the world.

Smart meters: The new generation
Since producing its first smart meters about 20-years ago, the experience and many lessons-learned have put NES in a position to now offer the 5th generation of smart meters.
While the basic purpose of smart meters has remained the same, the technology has evolved to include a vast array of advanced features and functions.
The capabilities of the 5th generation (Gen 5) smart meter are at the perfect point when many distribution system operators (DSOs) are considering what their smart energy transition requires from these devices.
DSOs need to be strategic in their approach to the smart energy transition—there is a trade-off between price and benefit. A study from the European Union, 'Benchmarking Smart Metering Deployment in the EU-28'1, concerning the business case for smart meters, helps explain why and how DSOs in Europe are investing in the smart grid. Some of the more recent drivers for the business case are related to preparing for the integration with distributed generation, such as electric vehicles (EV), solar photovoltaics (PV) and microgrids, reducing losses, and ensuring fair availability of energy for all.
IT and communications
Although the smart meter is still a key component of AMI (advanced metering infrastructure) solutions, IT and communications components have become significant cost contributors.
The cost of the smart meter is no longer the driving concern – any utility wanting to invest in the smart energy transition must recognize that investments across IT and communications also have an impact on the TCO (total cost of ownership) for the overall program.
Therefore, it is essential that DSOs procure smart meters that provide the foundational layer for AMI, and fully support digitalization, communication and IT requirements that are developing now and will be needed in the future.
Features and functions
The concept of the Gen 5 meter was to create a smart meter that is an enabler for the smart energy transition offering the service monitoring, precision control and flexibility that DSOs need. Additionally, it offers communication options, such as LTE-M and NB-IoT, which can be deployed in parallel and interoperably with existing OSGP (Open Smart Grid Protocol) PLC deployments. The Gen 5 meter platform provides a comprehensive solution that utilities can deploy now, with confidence that their technology investment will sustain them through the next one to two decades.
The Gen 5 meter continues to provide fully featured smart meters with multiple supply control, in-home connection, remote device connection and WAN communication options.
All the innovative software and firmware extensions in remote load balancing, ticket-based access controls and comprehensive security have been continued in the Gen 5 meter platform. And most critical to existing customers, just like previous generations of NES meters, Gen 5 smart meters are backwards compatible, so they can co-exist with all the earlier deployed OSGP metering solutions.
The NES Ticket Based Access Control (TBAC) and RBLM (Relay Based Load Management) features available with Gen 5 smart grid devices allow them to be used with additional security and in wide-area load balancing architectures. NES Smart Grid Applications (Grid Operations, Grid Navigator, Grid Flow and Grid Watch) are fully compatible with the features of the Gen 5 smart grid devices.
NES Gen 5 smart grid devices also support integration with Key Management Systems as well as all other NES enhanced security features. Gen 5 meters also include new options for home network interconnectivity, including an industry standard H1 compliant port, ensure that the meters are ready for integration with smart building and smart home devices and associated applications.
The first 20 years of the smart meter evolution have been exciting. It has introduced many industry improvements and proven to be very beneficial for DSOs. Monitoring the next 20-years will be interesting to see what new benefits smart meters will provide to the industry and its consumers.
1European Commission, Directorate-General for Energy, Alaton, C., Tounquet, F., Benchmarking smart metering deployment in the EU-28: final report, Publications Office, 2020, https://data.europa.eu/doi/10.2833/492070
About the Author:
Larry Colton is Director of International Business Development and Government Affairs and has been working with utilities and smart grid vendors for more than 25 years. He is a licensed Professional Engineer and certified Project Manager, has received several patents, and participates in industry working groups, including IEC, ETSI, ANSI, IEEE, NEMA, EU Smart Metering and Smart Grid groups associated with the development of public and industry standards.
You might be interested in: